Here you will find information on events planned by the Fellesraad or its associated lags.
To have your lag event listed on this page contact the webmaster.

Fellesraad Annual Meeting





Representatives from each of 29 bygdelag meet yearly in Minneapolis on the first Saturday in May. Dues remain constant at $5.00 per lag, which entitles two delegates from each lag to attend and vote in the May annual meeting. Non-voting guests are also welcome.

Mark your calender now to attend the Annual Meeting of Bygdelagenes Fellesraad.

The next Fellesraad Annual Meeting will be held on May 2, 2020 at Mindekirken, 924 E 21st St, Minneapolis.

Information about this past meeting: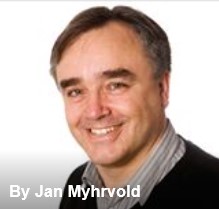 The May 2019 meeting had an emphasis on DNA. Our speaker, Jan Myhrvold from Norway, is an expert in the use of DNA in Norwegian genealogy & DNA testing in Norway today. He is also a key member of Finnskog Research & the Forest Finn DNA Project.
An understanding of this "new" facet of genealogy is necessary, as it should be used as a companion to your research. Links to PDF versions of the flyers from the meeting -
Ancestry DNA
-
Family Tree DNA
---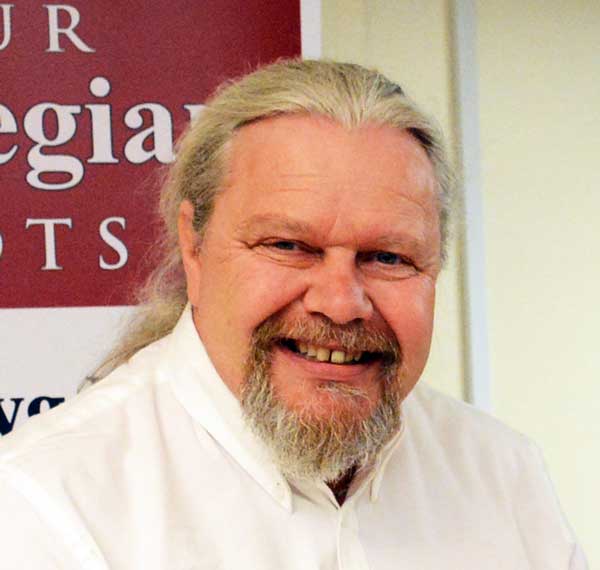 (Photo of Rune Nedrud representing Norsk Slektshistorisk Forening, from our 2017 annual meeting.)
Bygdelagenes Fellesraad, Bygdelag, and Norsk Slektshistorisk Forening have formed a partnership.
See article for more info....
---
Fellesraad president Elaine Hasleton presented her annual report on the activities of the Fellesraad. This link will allow you to view that presentation as a pdf. -
Presidents Report
---
Fellesraad director, Nancy Pickering, gave a promotional slide presentation to highlight the benefits of Fellesraad membership.
This link will allow you to view a PDF copy of that presentation named:
Bygdelag Activities & Membership Statistics.
---
The subject for the coming meeting will be announced in the months to come. Return here as new information will be presented as it is available.

Fellesraad and Norwegians Worldwide are on a Trip
The Tour is all booked and taking place from May 12 to May 24, 2019.

Med vennlig hilsen,

Marilyn Sorensen, Bygdelagenes Fellesraad, Vice President

Kris Grodahl, Norwegians Worldwide, Minneapolis Chapter President

Norwegian Lag Week Information
Norwegian Genealogy /
Lag Research Trip to
Salt Lake City, Utah
Roots Tech is to be anounced soon.

Norwegian Lag Week will precede it in 2020.

Fellesraad Centennial Celebration

The Fellesraad turned 100 in 2016
We hope you had a good time at our big celebration!
We sure did!
It was on May 5-8, 2016.

Visit our Centennial pages to see what happened.