Here you will find information on events planned by the Fellesraad or its associated lags.
To have your lag event listed on this page contact the webmaster.
The 2021 Fellesraad Annual Meeting will be held virtually.
Our meeting will begin on Friday, April 30, 2021 and continue on May 1st.
Times and details TBD.

We are planning at this time to use the Zoom platform that many of us have become accustomed to using over the past year. Information on how to get connected and sign up details will be added here as available.

Our speaker, Dr. Terje Joranger, will be joining us via Zoom from Norway.
Due to the time difference in Norway we expect that these presentations will be during the late morning and early afternoon on Friday central time.
Again details will be added here as we learn more.

Information about what individual lags are planning can be found both on the our calender page and the information pages for each lag!

Since most of us will have unexpected free time to fill, this may be a good time to work on your family history. Be it genealogy research, labeling those photos of Great-uncle Knut or simply writing down your family story. Whatever we do not see fit to save will be lost to future generations. My Grandson is not sure what a dial phone is, how will he understand what a crank-phone on the kitchen wall was if I don't tell him. (Two short and a long, Hello Central?, Rubber-necking!)

We will keep this site up to date with any new information as we get it.

Be healthy, be safe, be kind, be aware of the struggles your forefathers endured and recall the strengths they used to bring you this far.
Fellesraad Annual Meeting and Informative Presentations

Representatives from each of twenty-nine bygdelag meet yearly in Minneapolis on the Friday before the first Saturday in May.
Each Bygdelag should be represented by two delegates who have voting responsibility at the Saturday Business Meeting. Please indicate these individuals on the registration form.
---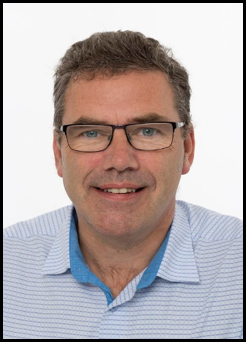 Dr. Terje Joranger, Executive Director of the Norwegian Emigrant Museum located near Hamar, Norway, was to be the featured presenter.
Dr. Joranger is an expert in Norwegian emigration and will share historical information on the four main emigration waves from Norway which correspond with the Norwegian immigration waves into the U.S. So, bring your ancestors' emigration information to help you tie into these emigration waves!

Other presentations will include the partnership established in 1955 between the Fellesraad (and Bygdelag) and the Norwegian Emigrant Museum and how that ties into our history. Dr. Joranger will talk about the major role he is playing in both the commemoration of the bicentennial of Norwegian Emigration in 2025 in Norway and coordinating with Norwegian-Americans in the U.S.

Other topics will be forthcoming.

Information about past meetings: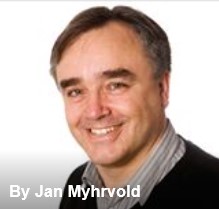 The May 2019 meeting had an emphasis on DNA. Our speaker, Jan Myhrvold from Norway, is an expert in the use of DNA in Norwegian genealogy & DNA testing in Norway today. He is also a key member of Finnskog Research & the Forest Finn DNA Project.
An understanding of this "new" facet of genealogy is necessary, as it should be used as a companion to your research. Links to PDF versions of the flyers from the meeting -
Ancestry DNA
-
Family Tree DNA
---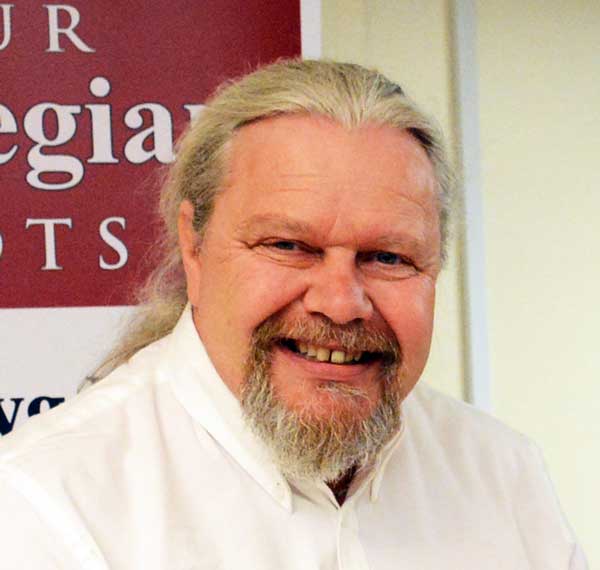 (Photo of Rune Nedrud representing Norsk Slektshistorisk Forening, from our 2017 annual meeting.)
Bygdelagenes Fellesraad, Bygdelag, and Norsk Slektshistorisk Forening have formed a partnership.
See article for more info....
---
Fellesraad president Elaine Hasleton presented her 2019 annual report on the activities of the Fellesraad. This link will allow you to view that presentation as a pdf. - Presidents Report
---
Fellesraad director, Nancy Pickering, gave a promotional slide presentation to highlight the benefits of Fellesraad membership.
This link will allow you to view a PDF copy of that presentation named: Bygdelag Activities & Membership Statistics.
---
Norwegian Genealogy
Trips to
Salt Lake City, Utah
Due to COVIS-19 the Roots Tech Conference in Salt Lake City will be held virtually this year and called Roots Tech Connect.
The dates will be February 25-27, 2021.

Attendees still must register online at https://www.rootstech.org.

It's being billed as "Roots Tech Connect" with more focus on countries and languages from around the world. There are plans for other events throughout the year.

For more information see this link to Norwegian Tech Connect .
Updated-02/04/21
Norwegian Lag Week Information
Lag Research Trips to
Salt Lake City, Utah
Due to COVIS-19 the Lag Week Research trip to Salt Lake City will be held virtually this year.
Norwegian Lag Week Connect
Updated-02/04/21

Fellesraad Centennial Celebration

The Fellesraad turned 100 in 2016
We hope you had a good time at our big celebration!
We sure did!
It was on May 5-8, 2016.

Visit our Centennial pages to see what happened.