Here you will find information on events planned by the Fellesraad or its associated lags.
To have your lag event listed on this page contact the webmaster.

Fellesraad Annual Meeting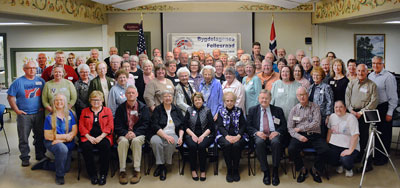 2019 Annual Meeting Registration Form
Save with early registration!

Representatives from each of 29 bygdelag meet yearly in Minneapolis on the first Saturday in May. Dues remain constant at $5.00 per lag, which entitles two delegates from each lag to attend and vote in the May annual meeting. Non-voting guests are also welcome.

Plan now to attend the Annual Meeting of Bygdelagenes Fellesraad.

The Fellesraad Annual Meeting will be held on May 3-4, 2019 at Mindekirken, 924 E 21st St, Minneapolis.

The meeting in May will have DNA as its theme. An understanding of this "new" facet of genealogy is necessary, as it should be used as a companion to your research.

Jan Myhrvold of Gjerdrum, Norway, both a DNA and Finnskog expert, will be our guest presenter. He is both an administrator and a researcher in the largest DNA project in Norway, the Forest Finn DNA Project. He is also the Norwegian President of the Solør-Vårmland Finnkulturforening, which is a shared Norwegian and Swedish Finnish Culture Association.

Jan will teach multiple classes, including the Keynote address. He will, of course, talk about the basics of DNA and also interpreting DNA results. He'll share his perspective of DNA in Norway and how it is being used. Jan will show the differences between Scandinavian DNA and Finnskog DNA. As an extra benefit of his visit, Jan will also teach a Finnskog class, sharing information on these settlements from Finland, through Sweden and into Norway.

Fellesraad will provide handouts on the differences between the major DNA companies and other helpful information. So, invite your Lag Members as well as the younger generation to attend these presentations!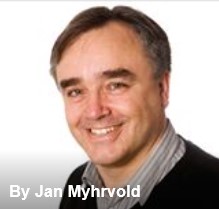 ..... 2019 Annual Meeting Class Topics .....

Fellesraad and Norwegians Worldwide Announce a Trip


Notice: Registration is due by February 4th!

The Bygdelagenes Fellesraad (umbrella organization for the Bygdelag) and Norwegians Worldwide cooperated in planning a heritage tour. We are hoping members from either of these organizations will be interested in participating or there may be persons interested in this part of Norway who may be willing to learn more about either of them.

We are pleased to post the final agenda for the The Viking Age to Contemporary Norway Tour. The Tour will be from May 12 to May 24, 2019. Tour is featuring the coastal area of Norway together with stopping at some unusual places for travelers in Norway.

The cities of Oslo, Kristiansand, Stavanger, Voss and Bergen will be special stops as well as seeing many sights along the southern coastal area of Norway. Some unique stops will include the mining museum, Midgard Historical Center (includes one of Norway's National Heritage sites), Edvard Munch Museum, Sandefjord Museum (only museum about the whaling industry in Europe), Porcelain Museum, Ibsen Museum, Petroleum Museum, Voss Folk Museum and Voss Church. Basically the tour is about beautiful scenery, historical events as well as experiencing contemporary Norway.

In addition to the sites noted above we will spend unique time in the Agder area. We fortunately have a local contact in Arendal who will share a day with us touring around the Agder area and learning more about living in contemporary Norway. On the day before this special tour we will have the opportunity to see a smaller city in Norway celebrate Syttende Mai. When we receive information about the activities in Arendal, we will share with fellow travelers. It is a more relaxed but enjoyable celebration rather than the large crowds in Oslo.

Our tour is planned for a maximum of 35 with a minimum of 30 persons. Total Tour price is $4895. At the Ullensvang Hotel, we have a limited number of rooms with views of the fjord on Day 10. On a first come basis the first 20 registrants will be given priority.

Attached is the tour brochure, Brekke travel terms, Tour Application Form and Travel Insurance Information. Please indicate your interest in the tour as soon as possible. If you have questions you may contact Brekke Tours at 1 800 457 5302, Marilyn Sorensen at rddlagen@usfamily.net or Kris Grodahl at kris@krisgrodahl.com.

For tour brochure please see 2019 Norway Trip.
(To get an updatable copy download the PDF and open with a PDF reader.)

Med vennlig hilsen,

Marilyn Sorensen, Bygdelagenes Fellesraad, Vice President

Kris Grodahl, Norwegians Worldwide, Minneapolis Chapter President

Norwegian Lag Week Information
Norwegian Genealogy /
Lag Research Trip to
Salt Lake City, Utah
Roots Tech is February 27 to March 2, 2019.

Norwegian Lag Week is March 3 to March 9, 2019.

Fellesraad Centennial Celebration

The Fellesraad turned 100 in 2016
We hope you had a good time at our big celebration!
We sure did!
It was on May 5-8, 2016.

Visit our Centennial pages to see what happened.