Bygdelagenes Fellesraad and Norwegians Worldwide Collaborate on a Hurtigruten Cruise
August 31 to September 16, 2017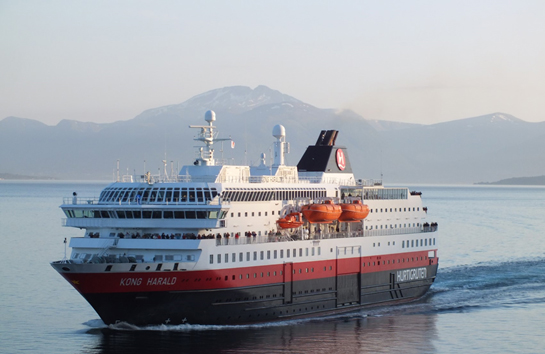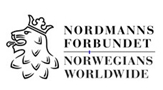 These two organizations have been very active in the Norwegian-American Community in the Americas. Although they are separate international organizations many of their members belong to both groups and have many similar goals. As we move forward into the 21st Century the two organizations are hoping to work together in planning events of interest to members of both groups. This is our first attempt by planning a Cruise on the Kong Harald, a Hurtigruten ship.

This cruise is renowned for its beauty and helps us all understand more about the unique land of our forefathers. How proud we all are to link to this country and also the inheritance we keep in our hearts even though our alliance is to the country we have chosen to live. Understanding more about where we came from provides a sense of wisdom about who we are.

Think about joining us for the first collaborative venture by signing up for a Hurtigruten Cruise beginning in Bergen and traveling the entire route all the way to the North of Norway and back to Bergen. There will be an opportunity to tour around Bergen at the beginning of the trek and to tour around Oslo at the end of the trek. What a great opportunity to see Norway and also visit two significant cities in the country. I hope you will consider this trip. Many people have said this cruise is on a bucket list. Now is the time to check this off by signing up for our fall tour.

While on the cruise there will be opportunities to visit with fellow tour members, attend special lectures and events about Norway and also plan some special interest discussions. Examples for special interest discussions: special places to visit in Norway, how to trace your family lineage, where to learn about folk art, or important museums to visit. Note: there are many special short tours available at stopping points along the route. You may wish to check the web page for Hurtigruten to see if you are interested in any of them. Also one may take short walks from the ship during these stops to see the local towns.

We will leave Minneapolis/St. Paul or the city of your abode on the 31st of August. Arrive in Bergen on the first of September. Have a short time to tour Bergen and then board the Kong Harald, one of ships in the fleet for Hurtigruten, on September 3rd for our cruise. The cruise will travel north along the coast of Norway all the way to Kirkenes (the Northernmost part of Norway) and then head south traveling back to Bergen. Upon arrival in Bergen on September 14th, we will head toward Oslo and have two days to explore Oslo. Then we are homeward bound on September 16th.

Please note that we have reserved 30 places on the cruise and registration should be made as soon as possible to assure space on the ship.

For further information you may wish to contact either Kris Grodahl at kris@krisgrodahl.com (612- 581-6507) from Norwegians Worldwide, Minneapolis Chapter or Marilyn Sorensen at rddlagen@usfamily.net (651-633-1329) from Bygdelagenes Fellesraad, who have been the planners for this trip along with Brekke Tours (1-800-437-5302) and Karen Freundlich, a sales manager from Hurtigruten.


---
NORWAY 2017 HURTIGRUTEN TOUR ITINERARY
REGISTRATION PROCESS INFORMATION

NABF is proud to sponsor this site. You are free to copy information from these pages for use in your Lag activities, publications, or genealogical research, but we sincerely ask that you respect the privacy of the individuals list herein by refraining from posting their personal information on any other web related site or mailing list.
Since the information listed here is constantly being updated we welcome and recommend links to this, the main site (http://www.fellesraad.com) instead of copying the material to a site of your own.