About Valdres Samband:
The Valdres Samband is an organization comprised of descendants of immigrants from the Valdres Valley in Oppland County, Norway. The valley contains the municipalities of Vang, Vestre Slidre, Øystre Slidre, Nord-Aurdal, Sør-Aurdal and Etnedal. The Valdres Samband was the first Norwegian bygdelag, founded in 1899.

As the oldest and largest bygdelag we welcome you to join us in preserving the common genealogy, history and customs of Valdres. Be sure to visit our website at www.valdressamband.org and find us on Facebook. Our members now have access to our genealogy database at www.valdresgenealogy.com which consists of over 210,000 people as well as access to our many historic organizational documents and publications which have been digitized.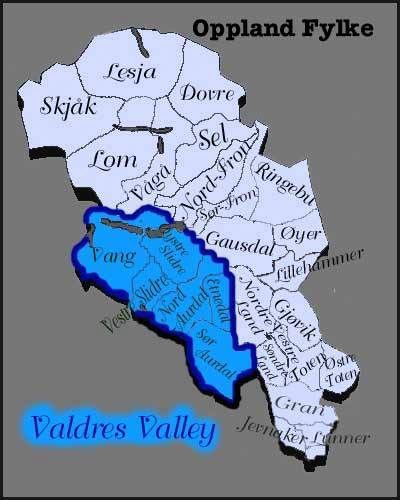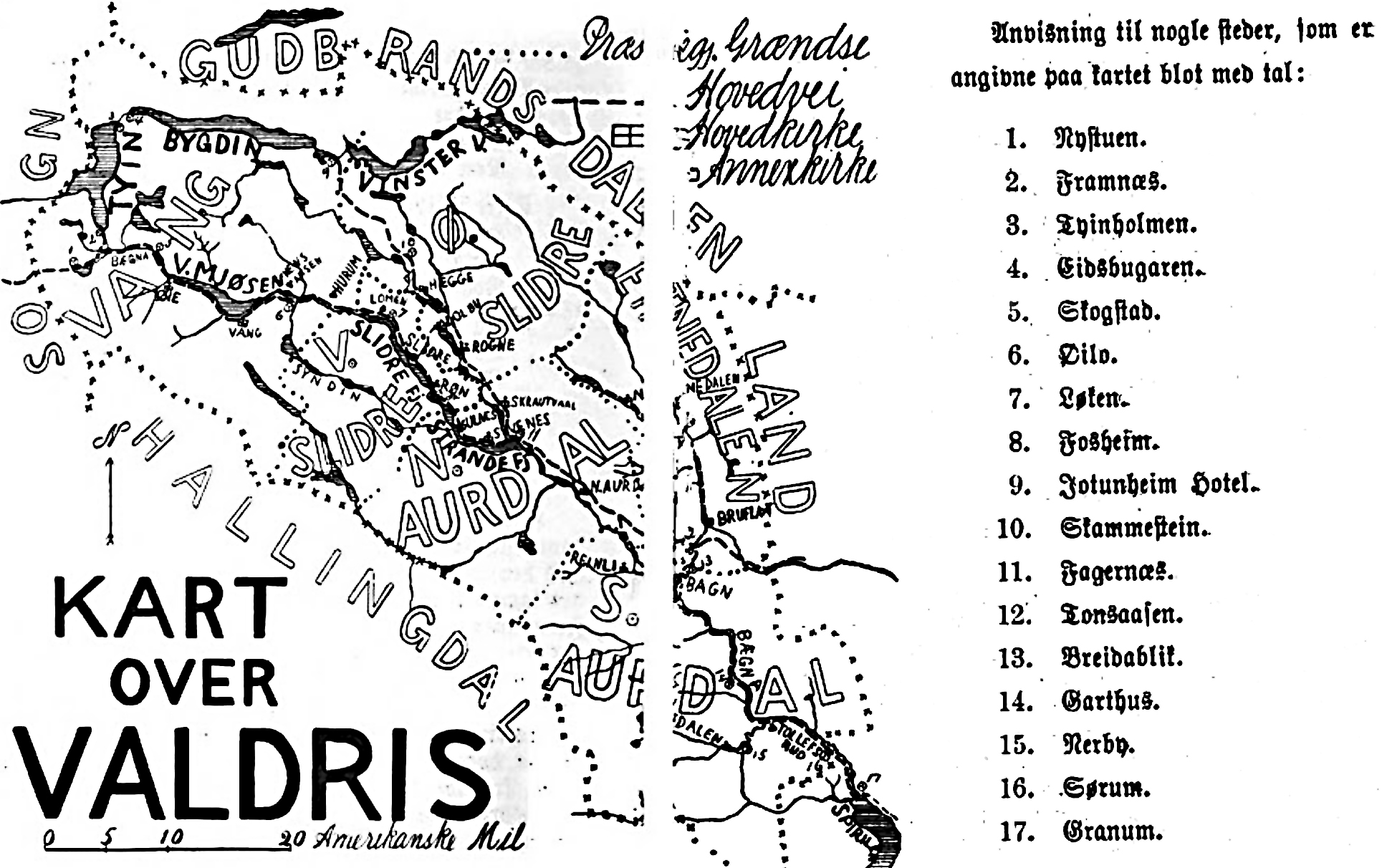 ---
President/Contact Person:
Rebecca Wood

Valdres Samband
8014 Olson Memorial Highway #263
Golden Valley MN 55427

---
Contact's Email:
---
Lag Membership:
Luci Baker Johnson
web link http://www.valdressamband.org/members/pay.htm/

---
Membership Email:
---
Lag Web Site:
http://www.valdressamband.org/

https://www.facebook.com/groups/367887227045/

---
Lag Genealogist:
Tom Standal
1340 Unity Avenue South
Golden Valley, MN 55422

---
Genealogist's Email:
---
Lag Treasurer:
Ken Svor

---
Treasurer's Email:
---
Lag Newsletter:
Budstikken 1970-present (formerly known as the Valdres Helsing: 1903-1910)

OCLC: WorldCat: Budstikken (where you can find libraries that carry back issues)

---
Newsletter's Editor:
Bruce Weaver II

---
Editor's Email:
---
Stevne Information:
- Valdres Samband Stevne has been postponed until 2021
Valdres Samband will meet June 26-27, 2020 at Lutheran Church of the Good Shepard 4801 France Ave S., Edina MN

The very first Valdresstevne took place in Minneapolis, MN on June 25, 1899 - called on initiative of Thomas Lajord. "The word Stevne is a word meaning a meet or gathering of a prearranged nature, and the word has since become a special designation of this class of meetings or reunions..." said A. A. Veblen in The Valdris Book (1920) page 45.


---
Links:
Links unique to the Valdres Samband

Facebook Valdres Samband - oldest bygdelag in America

Valdres Samband website

Valdres Genealogy . com

The Valdris Book: A Manuel of the Valdres Samband by Andrew A. Veblen - 1920

Find A Grave: Valdres Valley - Norway

Find A Grave: Valdres Samband Members

Valdres Samband 'links page'

Archives are in collection P0465 at Norwegian American Historical Association (NAHA) Finding Aid. Records are found in Box #1 (3 folders); Box 2, 3, 4, and 5 (1 folder in each)
Links to specific websites, based in Norway

The National Archives of Norway
http://www.arkivverket.no/en/about-us/the-national-archives-of-norway

Nasjonalbiblioteket (National Library of Norway)
http://www.nb.no/search?mediatype=aviser

Norway's parishes (interactive map)
http://www.norwayparishes.com/#

Cemeteries in Norway (similar to Find A Grave)
http://www.disnorge.no/gravminner/index.php?language=engelsk

Norwegian Biographical Lexicon (NBL), is Norway's biographical reference book
https://nbl.snl.no/

---