New Agder Bygdelag

Notice:

Agder Lag will meet during the Solør/Romerike Stevne taking place from September 12-15, 2018 in Fergus Falls, Minnesota.

If you are interested in more information about it please contact
Priscilla Pope at p-pope@umn.edu or
Marilyn Sorensen at rddlagen@usfamily.net.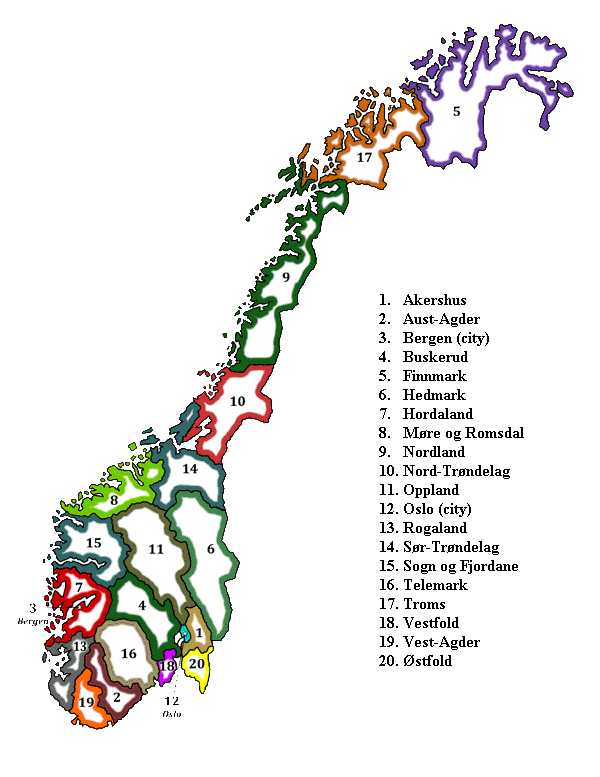 Area #19 on the map above is Vest-Agder and area #2 is Aust-Agder.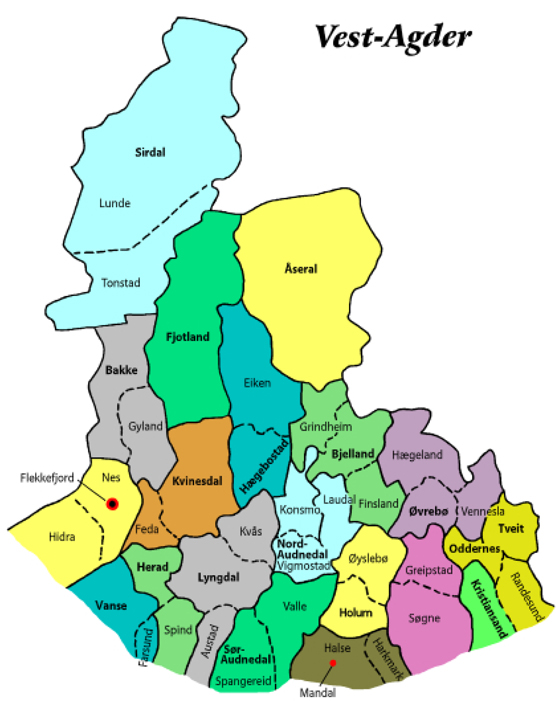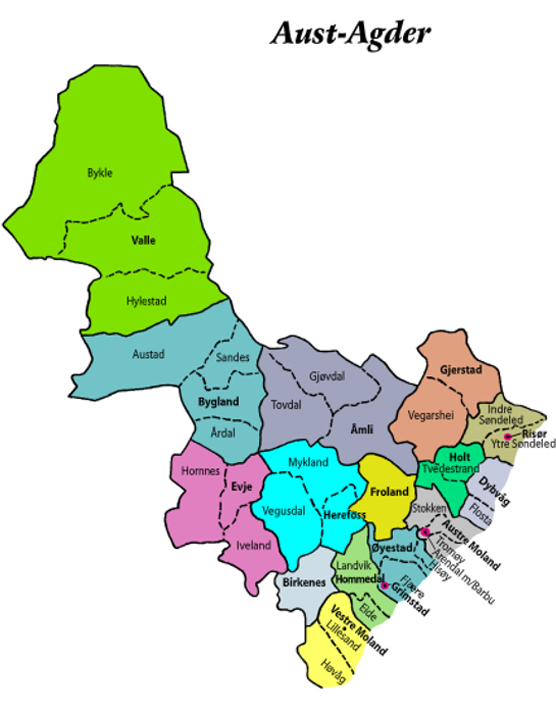 Do you have ancestors who came from Vest-Agder and/or Aust-Agder counties in Norway?

Are you interested in linking to others from those counties?

If so, send your name and contact information to the Fellesraad Vice President at the.vp@fellesraad.com:

Fellesraad is currently working to form a new lag for people interested in the Agder counties of Norway.

For information on bygdelags in general, see www.fellesraad.com


---
President/Contact Person:
TBD

---
Contact's Email:
None at this time.

---
Lag Web Site:
None at this time.

---
Lag Genealogist:
TBD

---
Genealogist's Email:
None at this time.

---
Newsletter's Editor:
None listed at this time.

---
Lag Newsletter:
TBD

---
Stevne Information:
None at this time.
---
Links:
(Lag reviewer! Please send the webmaster a list of current links relevant to your site or a link to your web site links page.)